A key to successful hiring, placement, promotions and reassignments is determining whether an individual's natural talents, motivators and behaviors align with a prospective position, department, company or team. The Treer Group utilizes ADVanced Insights and a powerful suite of assessment tools to generate talent profiles that effectively predict an executive's or employee's compatibility with a position.
The Treer Group has processed well over 3,500 profiles for hundreds of employers of all sizes and kinds. Human resources departments, corporate executives and operational managers make better recruitment, hiring and talent management decisions with ADVanced Insights.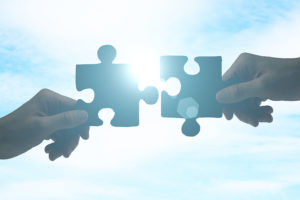 Profiles in Partnership
The Treer Groups is also partnering with selected staffing firms and executive recruiters, providing talent assessments as part of their recruitment process. The result is more effective placements, fewer replacement searches and more satisfied clients and employees.
Success Profile
A mid-size staffing firm with three offices in the mid-Atlantic region has experienced excellent results partnering with The Treer Group.
Partnering for Over 5 Years
Average of 40-50 Profiles Per Month
Custom Solution Specific to its Needs
Direct Online Access to Basic Profiles
Full-Service Assessment Management for Complex Profiles
In-Depth Analysis, Interpretation & Debriefs
Comprehensive Reporting
Client Sessions as Desired
Value Pricing to Reflect Volume
Give us a call to find out more.