The Right Course for Your Chamber's Success
Good for your chamber, good for your members, good for your community. This turnkey program enhances your members' success, while generating revenue for your chamber. It's effective, it's proven and it's easy. It's a win-win opportunity!
New Manager Academy
Is a highly successful, proven leadership development and business success program that provides participants with knowledge, tools and training that enable managers to lead confidently, communicate effectively and manage intentionally. This nine-session program helps managers do their jobs better, be more engaged and contribute more to their businesses' success. New Manager Academy is a partnership between Lancaster Chamber and The Treer Group. Janet Treer and Christine Rivera lead the sessions. For more information, contact the Lancaster Chamber, (717) 397-3531, or Janet Treer at The Treer Group, (717) 653-6118.
Your Chamber's New Manager Academy
Now, you can offer New Manager Academy to your members and generate significant income for your chamber. You promote it to your membership, and we do everything else, including sending you your share of the fees!
Interested? Read on or…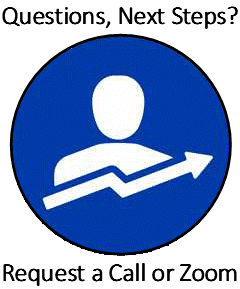 "Every aspect of this Academy can be applied in some way to our organization and I look forward to bringing what I've learned back to everyone else to make us an even better team! Every session had something valuable to use in our day to day operations and was very helpful!" – Anne Marie Williams, Kairos Health Systems, Inc.
Who it's For
New Manager Academy is for more than just new managers. This program is very beneficial for any employee who is in or aspiring to hold a leadership role. It's for everyone from team leads and supervisors to managers, directors, executives and even CEOs and board members. New Manager Academy has had participants with all of those titles and even business owners. Even if someone has extensive management experience, this program will add new dimensions, perspectives, resources and skills, as well as refreshing management best practices.
Totally Virtual
As companies and workers continue to adjust to our new normal – whether it's in a totally virtual, a partially virtual or an in-person work environment – good leaders are even more important. New Manager Academy attendees will be better able to effectively move into the future. The results will be greater job satisfaction, improved performance, increased sales and a better bottom line. It's safe, effective and a win-win formula for success!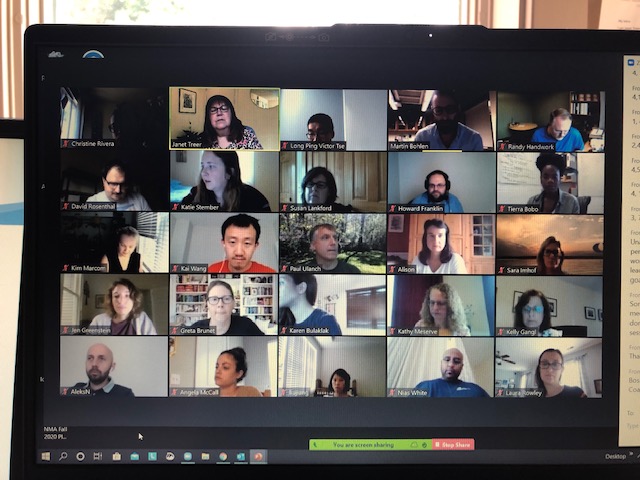 High-Value Service
New Manager Academy is a high-value service that you can offer your member businesses. It will help both businesses and their participating managers achieve greater success.
Tangible Benefits
This program is packed full of tangible information, learning and collaborative experiences that participants can bring back to their companies, starting with the first session. It's hands-on, it's engaging and it's effective. For your role in getting the word out and promoting New Manager Academy to your membership, your chamber will receive $200.00 per participant.
Turn-Key Program
Over nearly a decade, New Manager Academy has been developed, honed and fine-tuned to be a streamlined, efficient program that runs on a proven process, curriculum and system. It will come to your chamber ready-to-go. All you have to do is let your members know about it. We'll do the rest!
Total Support
New Manager Academy, comes with a clear, complete Roll-Out Toolkit. It has everything you need to easily and efficiently offer the program to your members. In addition, you will have ongoing access to support from Lancaster Chamber and The Treer Group, Lancaster Chambers' presenting partner.
Smart Investment
Your member businesses will be delighted by the ROI they get from the very reasonable program fee New Manager Academy charges. For just $995.00 per person they receive nine three-hour sessions, including course materials, an ADVanced Insights Strengths Profile, networking opportunities and a variety of management tools that will keep on working for participants long after the sessions are over. Compared to many other training programs and seminars, this is a modest fee.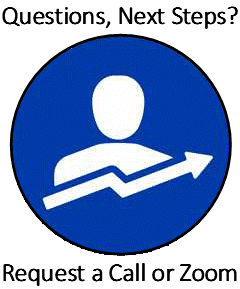 "Due to the pandemic I would have liked more classroom and interaction with the classmates. However, the ability to adjust fire and complete the class on Zoom was great! . . . The whole Treer Group did an amazing job of making sure we received the information we needed during these difficult times. I believe my organization will benefit from me now knowing more about myself and applying the lessons learned in the NMA." – Robert Colon, Levi's Building Components
The Program
New Manager Academy is designed to help participants establish effective habits, increase their management knowledge, strengthen judgment and management skills, improve their self-awareness in their roles and enhance their effectiveness as a manager and leader. The nine bi-weekly Zoom virtual sessions are below.
Successful Team Leadership – Introductions, what success means to you, explore leadership skills.
Management Skills – Leadership mindset, readiness to lead, preparation for creativity, your role.
Strengths & Opportunities – Self-awareness, Part 1, setting and achieving goals, Academy project introduction.
Goal Setting for Success – Self-awareness, Part 2 – behavior style, taking action, overcoming frustration, goal setting.
Managing Time, Motivation & Confident Teams – Self-awareness, Part 3 – your motivators, time management, Academy projects.
Creating & Managing Performance – Self-awareness, Part 4 – thinking styles, successful teams, managing performance.
Conducting Employee Evaluations & Delegation – Project sharing, giving feedback, disciplining, employee evaluations.
Decision Making & Problem Solving – Project sharing, problem-solving, making decisions.
Putting it All Together & Graduation – Review and reinforce skills and attitudes, plan for future success, graduation.
All participants receive an ADVanced Insights Strength Profile that will reveal preferred Behaviors, Motivators and Natural Talents ($350 retail value). It helps participants more effectively align their talents and traits with their job requirements and company culture to improve success for individuals and businesses.
Program Developer and Instructor
Janet Treer, The Treer Group President
For more than 25 years, Janet Treer has excelled in business management and helping companies – large and small, public, private and not-for-profit – establish and exceed their goals. In 2007 she founded The Treer Group, a local management consultancy, focused on leadership development, strategic planning and individual business coaching. Prior to founding The Treer Group, Janet served as Regional Vice President of Operations and corporate officer for industry giant RR Donnelley, the world's largest full-service provider of print and related pre-media services. Janet has also held leadership positions in privately held organizations ranging in size from $10 million to $120 million and served for a number of years as a business advisor with a national consulting organization.
Program Fee
The price of the academy is $995 for members of your Chamber and $1195 for anyone you attract who is a non-member. Your chamber will receive $200 from each registration from your chamber.
How It Works
Lancaster Chamber will provide the following:
A registration form on its website.
Communication facilitation with The Treer Group and registered attendees.
A simple Roll-Out Tool Kit.
Recommended promotional approach and content.
Ongoing support from Lancaster Chamber and The Treer Group.
Participants feedback report.
Your chamber's share of the fees.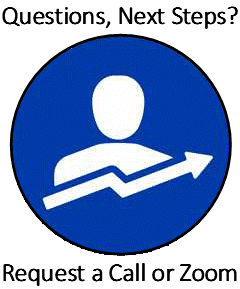 "This course is great at teaching you how to understand yourself as a leader and to understand those you interact with every day." – Brad Lippy, Project Manager, Frey Lutz
Participants
Following is a small sampling of businesses that have enrolled employees in New Manager Academy. Many have sent multiple or numerous employees to participate.
Bomberger's Store, Inc.
Boys & Girls Club of Lancaster
Brubaker, Inc.
Burnham Holdings, Inc.
Central Market Trust
CHI St. Joseph Children's Health
Community Action Partnership of Lancaster
Deer Country USA
ECORE
Ephrata National Bank
Four Seasons Family of Companies
Frey Lutz
Fulton Bank
Garman Builders, Inc.
Glaxo Smith Kline
Godfrey
GSM Industrial
Horst Construction
Kairos Health Systems, Inc.
Kline's Services, Inc.
LCSWMA
Lancaster EMS
Levi's Building Components
Miller & Sons Salt & Water Conditioning
New Holland Apparel, Inc.
North Pointe Surgical Center
One2One, Inc.
Paysmart Payroll Services, Inc.
Penn Veterinary Supply Inc.
Primitives by Kathy, Inc.
Reinsel Kuntz Lesher, LLP
RW Sauder, Inc.
Savencia Cheese USA, LLC
The Performance Group
The Pressroom Restaurant
The Witmer Group
TriStarr Staffing
Trout, Ebersole & Groff
UGI Utilities, Inc.
Walz Group
Warwick School District
Webstaurant StoreWillow Valley Associates
Zimmerman Auto Body Supplies Inc.
"Why isn't this required for all new managers, everywhere?" – Laura Glick, Project Manager, Shady Maple